Our people are our strongest asset and we value the contribution of every employee.
We are committed to developing and supporting a workforce that is well equipped and highly motivated to provide responsive and quality disability services to the people of Victoria.
Our people are committed to disability support and advocacy.
Disability Support Workers
Our dedicated team of disability support workers (DSW), have training, skills and experience in providing high quality care and support to people with a range of disabilities and health and support needs to live a life with increased independence, self-esteem and community inclusion. All our DSWs have a Certificate IV in Disability or equivalent.
We empower, support and develop our staff through the provision of learning and development opportunities that enhance person centred service delivery and encourage participation in decision-making.
This includes:
Person centred planning
Treating clients with respect
Assisting clients with medication
Manual handling
Infection control
Bowel management
Supporting clients with epilepsy
Behavioural Support Plans (BSP)
PEG Feeding
Community engagement
Skill development
Improved relationships
Flexible support options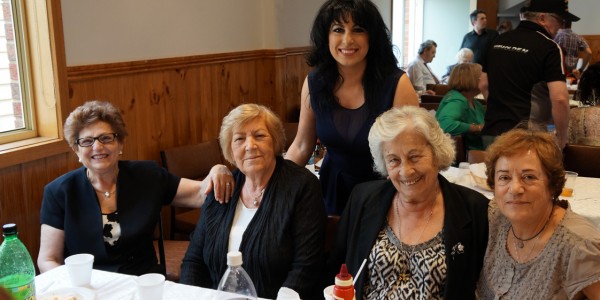 Mary Gakopoulos
---
Executive Director
Mary Gakopoulos is a former National Company Accountant at one of the largest Public Relations consultancies, Weber Shandwick Worldwide. Mary has extensive leadership and senior management experience working in a diverse range of fields from advertising to accounting. Mary commenced her career in the disability sector in 2006.
Mary was appointed the Executive Director of AGAPI Care in November 2014 and has strong advocacy skills, experience in the streamlining of systems and processes, proven engagement of stakeholders and developments of partnerships. Mary is committed to and has an in-depth understanding of the values and philosophy of disability services including issues related to access, diversity and social inclusion.
Mary holds a Bachelor of Business (Accounting), Certificate IV in Human Resources Management, a Diploma of Administration as well as training in Cert III in Disability and Age Care, Effective Work Environment Practices, OHS Policy and Procedures, Positive Learning and Specialist Communication Skills.
Mary is working proactively across leadership and operational areas developing innovative services to support people with disabilities to achieve their goals.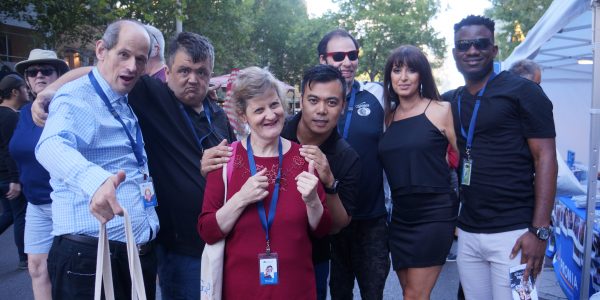 Angela Pilipasidis
---
Manager Client Services
Angela Pilipasidis leads a dedicated team of support workers who run AGAPI Care's disability services in Victoria.
She has more than 25 years of experience in senior management positions, and holds a Bachelor Degree in Marketing and an Advanced Diploma of Business Legal Practice.
In the past Angela served a four-year term as a member of AGAPI Care's Committee of Management and has been a volunteer at AGAPI Care for the past 9 years.  During this time Angela received the Member of Parliament Volunteer Award in 2013, and the 2018 Leading Citizens Award.
We welcome Angela to our team and believe her experience and knowledge will contribute to the strategic direction and future of AGAPI Care, with a commitment to individualised supports and client choice.
.
Volunteers
Our volunteers make a real difference to the people we support.
AGAPI Care organises and participates in a number of events to raise funds and awareness in the community. Whether it is answering the phones at our annual Radiothon fundraising event, taking part in cultural events like Lonsdale Street festival, filling show bags for expos or helping us fundraise – all of this would not be possible without the tireless efforts of our team of dedicated volunteers.
Thank you. We appreciate your contribution and continued support.