How CORONAVIRUS (COVID-19) Spreads 
Person to Person Spread 
The virus is thought to spread mainly from person-to-person. 
Between people who are in close contact with one another (within 

4 meters of each other

).

 

Through respiratory droplets produced when an infected person coughs or sneezes.

 
These droplets can land in the mouths or noses of people who are nearby or possibly be inhaled into the lungs. 
Can someone spread the virus without being sick? 
People are thought to be most contagious when they are most symptomatic (the sickest).

 

Some spread might be possible before people show symptoms; there have been reports of this occurring with this new coronavirus, but this is not thought to be the main way the virus spreads.

 
Spread from contact with contaminated surfaces or objects 
It may be possible that a person can get Coronavirus by touching a surface or object that has the virus on it and then touching their own mouth, nose, or possibly their eyes, but this is not thought to be the main way the virus spreads. 
How easily the virus spreads 
How easily a virus spreads from person-to-person can vary. Some viruses are highly contagious (spread easily), like measles, while other viruses do not spread as easily. Another factor is whether the spread is sustained, spreading continually without stopping. 
The virus that causes Coronavirus seems to be spreading easily and sustainably in the community ("community spread") in some affected areas. 
Community spread means people have been infected with the virus in an area, including some who are not sure how or where they became infected. 
We would like to thank you all for your cooperation and support during these challenging times. 
Πώς εξαπλώνεται ο Κορωνοϊός (COVID-19)
Από άτομο σε άτομο
Ο ιός πιστεύεται ότι εξαπλώνεται κυρίως από άτομο σε άτομο.
Μεταξύ ανθρώπων που βρίσκονται σε στενή επαφή μεταξύ τους (σε απόσταση 4 μέτρων το ένα από το άλλο).

Μέσω σταγονιδίων αναπνευστικών οδών που παράγονται όταν ένα μολυσμένο άτομο βήχει ή φτερνίζετε.
Αυτά τα σταγονίδια μπορούν να προσγειωθούν στα στόματα ή τις μύτες των ανθρώπων που βρίσκονται κοντά ή ενδέχεται να εισέλθουν στους πνεύμονες από την εισπνοή.
Μπορεί κάποιος να μεταδώσει τον ιό χωρίς να είναι άρρωστος;
Οι άνθρωποι πιστεύεται ότι είναι πιο μεταδοτικοί όταν είναι πιο συμπτωματικοί (οι ασθενέστεροι).

Κάποια εξάπλωση μπορεί να είναι δυνατή πριν οι άνθρωποι παρουσιάσουν συμπτώματα. Υπήρξαν αναφορές που συνέβησαν με αυτό το τρόπο με αυτό το νέο κορωνοϊό, αλλά αυτός δεν θεωρείται ο κύριος τρόπος διάδοσης του ιού.
Διάδωση από την επαφή με μολυσμένες επιφάνειες ή αντικείμενα
Μπορεί να είναι πιθανό ότι ένα άτομο μπορεί να κολλήσει το Κορωνοϊό αγγίζοντας μια επιφάνεια ή ένα αντικείμενο που έχει τον ιό πάνω του και έπειτα αγγίζοντας το δικό του στόμα, τη μύτη ή πιθανώς τα μάτια τους, αλλά αυτό δεν θεωρείται ο κύριος τρόπος εξάπλωσης του ιού.
Πόσο εύκολα μεταδίδεται ο ιός
Πόσο εύκολα μπορεί να μεταδίδεται ένας ιός από άτομο σε άτομο μπορεί να ποικίλει. Ορισμένοι ιοί είναι εξαιρετικά μεταδοτικοί (εξαπλωμένοι εύκολα), όπως ιλαρά, ενώ άλλοι ιοί δεν εξαπλώνονται τόσο εύκολα. Ένας άλλος παράγοντας είναι εάν η εξάπλωση διατηρείται, εξαπλώνεται συνεχώς χωρίς να σταματήσει.
Ο ιός που προκαλεί το Κορωνοϊό φαίνεται να εξαπλώνεται εύκολα και βιώσιμα στην κοινότητα ("Κοινωνική εξάπλωση") σε ορισμένες πληγείσες περιοχές.
Κοινωνική εξάπλωση σημαίνει ότι οι άνθρωποι έχουν μολυνθεί από τον ιό σε μια περιοχή, συμπεριλαμβανομένων και εκείνων που δεν είναι σίγουροι για το πώς ή πού έχουν μολυνθεί.
Θα θέλαμε να σας ευχαριστήσουμε όλους για τη συνεργασία και την υποστήριξή σας σε αυτές τις δύσκολες στιγμές.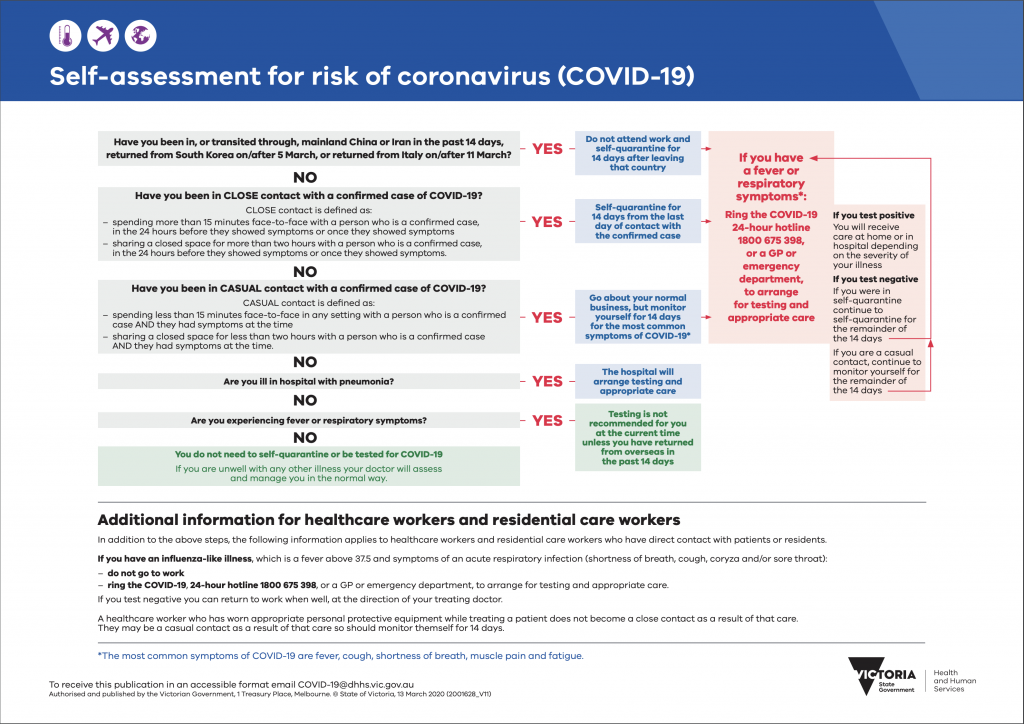 AGAPI Care Radiothon 2020
AGAPI Care's annual Radiothon was originally scheduled for 10 May 2020.
Due to the Coronavirus outbreak, we have had to postpone and reschedule the Radiothon for a later date.
You can still donate by calling 9471 1231 or by visiting our donations page here: Donations & Bequests
Donations will be announced live on our radio program at 3XY Radio Hellas 1422AM at a later date.
33rd Lonsdale Street Greek Festival 2020 (Antipodes)
AGAPI Care will be participating in the upcoming Lonsdale Street Greek Festival(Antipodes) held on Saturday 29 February and Sunday 1 March 2020.
The Lonsdale Street Greek Festival ia a must attend event that celebrates the rich culture and food of Greece. The festival brings together the community to share the very best of Greece's culture.
AGAPI Care willhave a stall at the festival providing information to families with many activities and giveaways.
Pop in and say hello.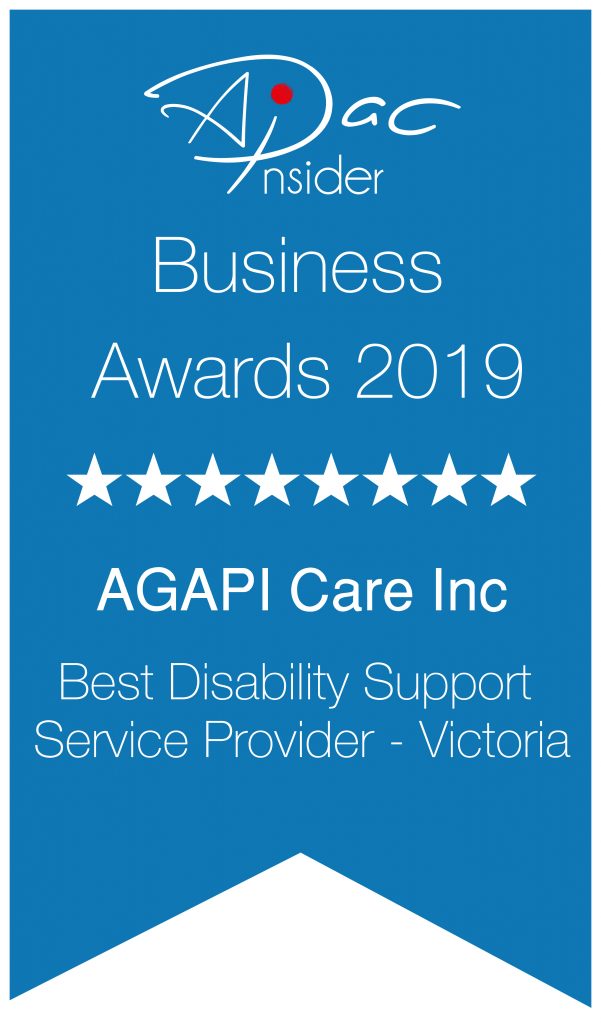 APAC Business Awards 2019
AGAPI Care is proud to announce that we've been awarded the Best Disability Support Service Provider in Victoria for 2019 by APAC.
APAC Business Awards seek out and reward the very best businesses and initiatives that the Asia Pacific region has to offer by focusing on the service/product that the business provides, its dedication to innovation and most importantly the relationship the business has with its customers.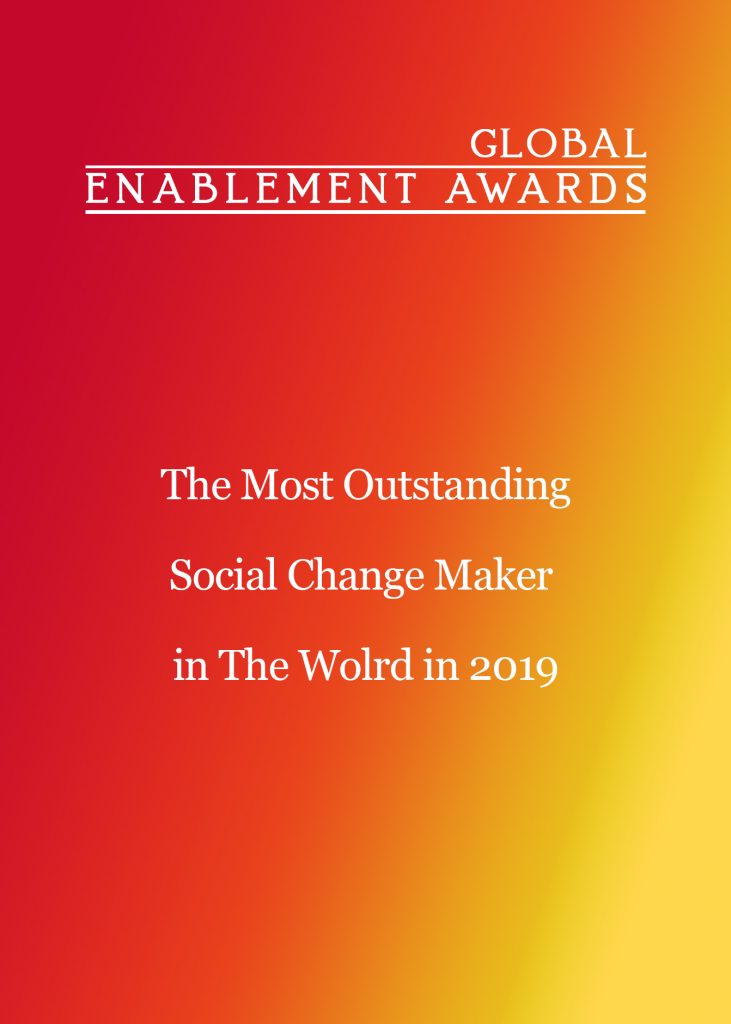 The Global Enablement Awards 2019
AGAPI Care won the Global Enablement Award as The Most Outstanding Social Change Maker in The World in 2019.
The Global Awards have been created to celebrate and reward the best individual and company performances in Seniors Housing
and Care Trends, Healthcare IT, Apps/Digital Innovation, Disability Housing and Care Services and the Medical Tourism sectors
worldwide.
The Awards recognise the rapid growth of these sectors worldwide, and the capacity of individuals to influence and set
new performance standards across countries, regions and the world. The Awards focus on elevated performance; the creation of new business models; contrarion thinking; recognising and embracing new trends; market leadership; inspirational performance and the elevation of the customer experience.
Enablement Awards 2019
We are very proud to announce that AGAPI Care have been awarded the Most Outstanding Social Change Maker in Australasia 2019, at this year's Enablement Awards!
We are very proud of the work we do at AGAPI Care and we must thank all of our staff and friends who support AGAPI Care's vision empowering, people with disabilities.
Telstra Bussiness Awards 2019
AGAPI Care Inc. is a 2019 Telstra Business Awards Finalist in the category of Social Change Maker.
The Telstra Business Awards is an independent Awards program designed to recognise and promote excellence, best practice and innovation in the business community.
AGAPI Care Community Radio Broadcast- 3XY Radio Hellas
Every Tuesday AGAPI Care broadcasts a weekly information and disability news segment in partnership with 3XY Radio Hellas. This program provides information, news, updates and issues relating to the disability sector.
People with disabilities, families, carers and 3XY listeners have an opportunity to call in during the program and discuss issues that affect them directly or request further information for services and supports.
Tune in every Tuesday on 1422 AM in Melbourne at 7.00pm-8.00pm.