AGAPI Care 3XY TA NEA Radiothon –
Sunday 19th May 2019 from 11am – Midnight
The 2019 AGAPI Care – 3XY TA NEA Radiothon will be broadcast on 1422AM live from our Head Office at 537 High Street Preston on May 19th from 11am-Midnight.
Please download the brochure.
The proceeds raised in our 2018 radiothon funded the refurbishment of 12 Showers St Preston to become a new specialist disability accommodation. This is a fantastic effort by the local community and a wonderful outcome for people with disabilities, as it offers four (4) new NDIS participants the opportunity to live in a supported independent living environment.
Your donation will help AGAPI Care Inc. to expand!
In 2019, we have our sights set on extending our services to even more people living with a disability, as we work towards the purchase of additional homes for specialist disability supported accommodation.
The success of this event would not be possible without the strong support and generosity of the community, our sponsors, and the tireless efforts of our dedicated staff and volunteers.
"Your standard of GIVING raises our standard of LIVING"
You can make your donation through cheque, money order, credit card or EFT using the donation form.
Donations of $2 or more are tax deductable.
NDIS Information Session Times
New times will be available shortly, please register your interest via the link below
NDIS Information Sessions
AGAPI Care will deliver a series of community information sessions focused on preparing for the National Disability Insurance Scheme, understanding what the NDIS means for individuals and how individuals can begin to prepare and plan, or review their plan.
The information sessions are open to AGAPI Care clients, families, staff, service providers, community support groups and general public.
Join us to learn more about:
what is the National Disability Insurance Scheme (NDIS)
reviewing your NDIS plan.
planning and preparation for transition to the NDIS
support co-ordination and plan management
Session times are on the right and further dates will be announced shortly.
To register your interest or to submit questions that you would like to be discussed at the information sessions please email your details to info@agapicare.org.au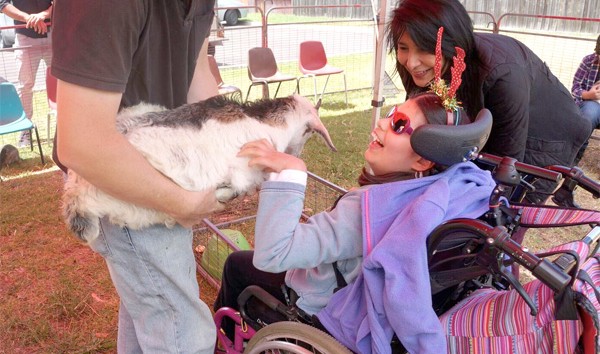 Subscribe to AGAPI Care News
Our Gala Ball!
We Will Celebrated Inclusivity
14 September 2019  at L'unica Reception
For further information
AGAPI Care Community Radio Broadcast- 3XY TA NEA
Every Thursday AGAPI Care broadcasts a weekly information and disability news segment in partnership with 3XY TA NEA Community Radio. This provides an opportunity for us to provide information to people with a disability, carers and families on a range of disability services as well as critical information to understand the options available and services to purchase as we move towards the National Disability Insurance Scheme.
You can listen on Thursdays on 1422 AM in Melbourne at 7.30-8.30pm.