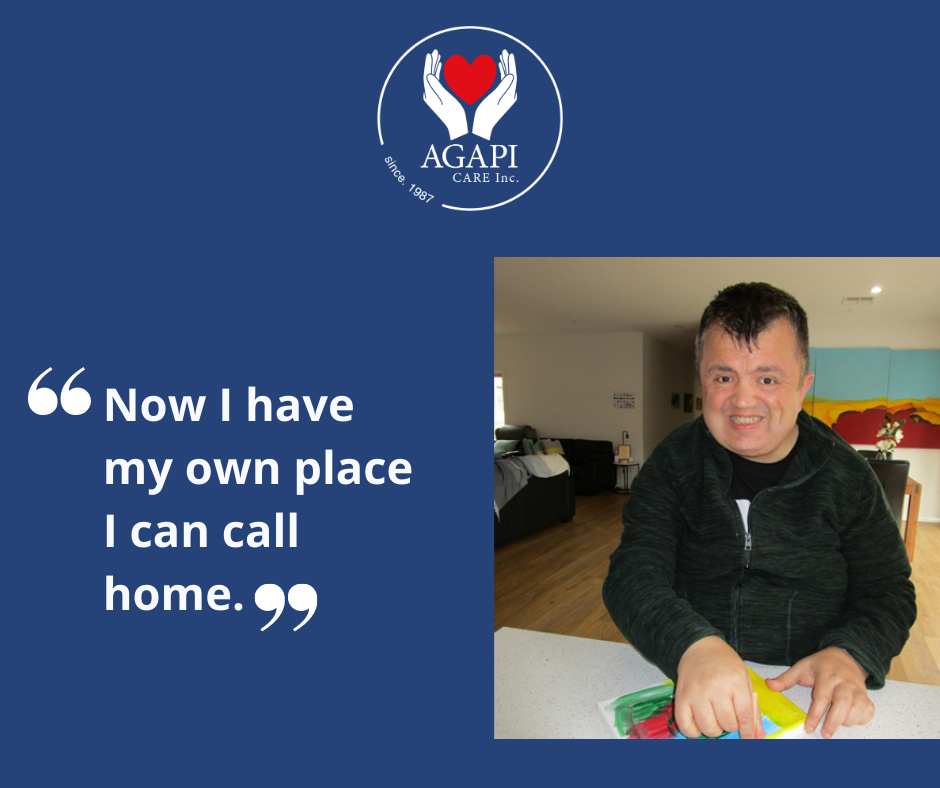 Jimmy lives with a disability and complex needs. Jimmy required Specialist Disability Accommodation. He was extremely excited when he found out that he was moving into the Agapi House with his friends, with the care and support he needs to live as independently as possible.
Jimmy loves to be social, can be quite the charmer, and enjoys watching sports and movies.
"I was living in respite since my mother passed away. I was waiting for money (NDIS funding) that would allow me to move to my new home. I am so excited that funding was approved and now I have my own place I can call home. I live with my friend John and my girlfriend Eleanor. My mother would be very proud." – Jimmy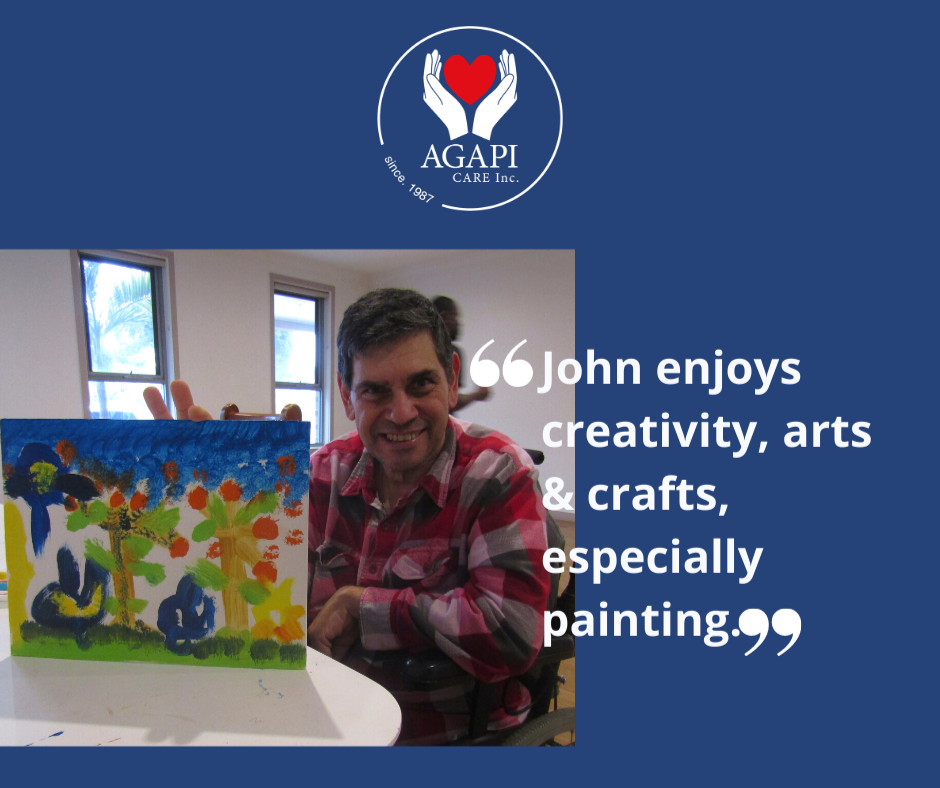 We understand this has been a difficult time for everyone.
Since March, COVID-19 has impacted everyone in ways we never imagined. Our clients made the difficult choice not to attend Day Services to protect themselves against this virus.
Our clients created a calendar of events and activities to keep them busy during lockdown.
John has always had a passion and talent for painting, which he pursues at his day program and in his spare time at home. His bedroom is lined with his beautiful paintings and his parents very proudly display much of his work in their family home.
He has completed some amazing artwork during the lockdown which will he showcased once restrictions are lifted.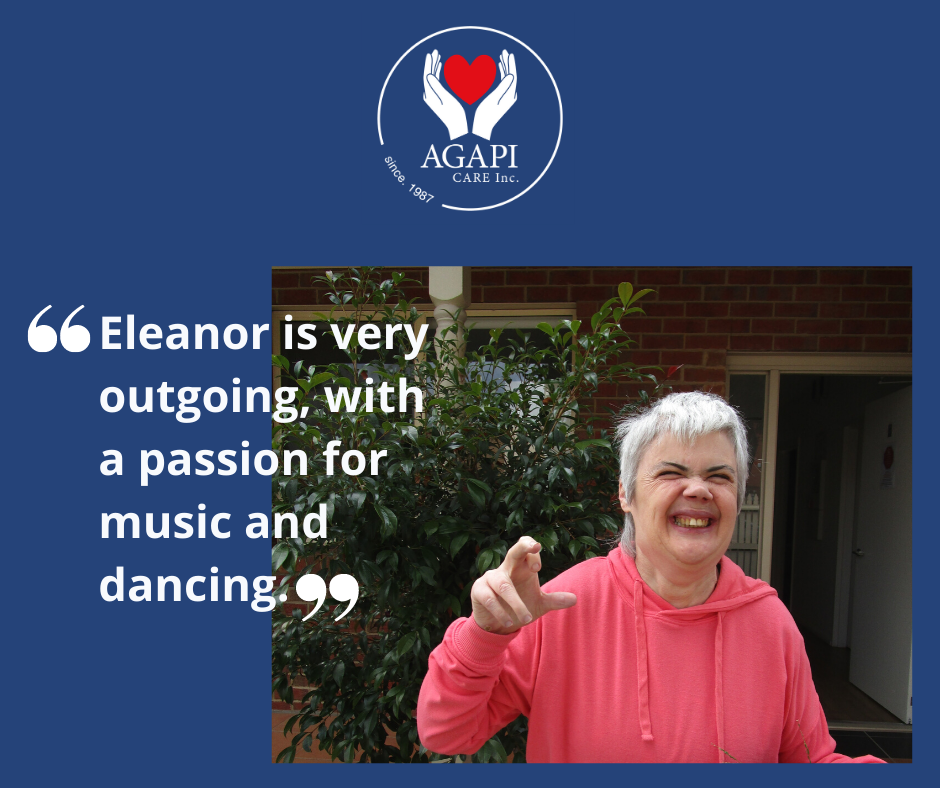 AGAPI Care would like to welcome Eleanor, our newest resident to our Supported Independent Living facility.
Eleanor is very outgoing, with a passion for music and dancing.
She loves going out and making people laugh. Ηer favourite show is Neighbours and as her mother says, "Eleanor is a huggy bub because she loves cuddles".
Eleanor is a very happy person who does not like to be ignored. She enjoys being bossy and demonstrates this skill on her great pal and roomy "Jimmy".
As a social butterfly, we cannot wait to see what Eleanor has planned for the Agapi House and its residents.